VerVita XXL is a cold-press slow juicer that allows you to create the healthiest juices, nut milk, milkshakes or frozen fruit sorbet by squeezing the most out of your ingredients. Its low speed 65 RPM also means it reduces the loss of nutrients caused by oxidation.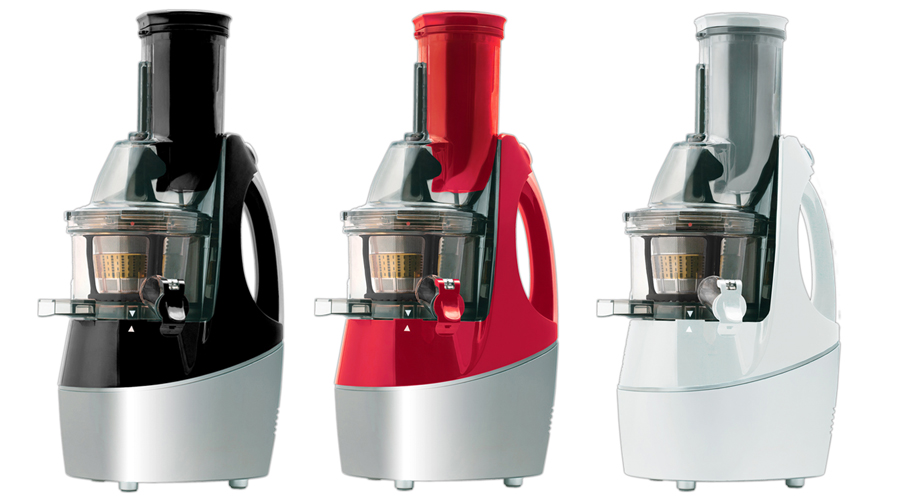 When you purchase VerVita XXL appliance, you're getting world-class quality at an affordable price. Durability is also a priority and is achieved by using quality parts and materials assembled with care.
The VerVita XXL Cold Press Juicer is an ideal juicer for those who want to maintain a healthy lifestyle but don't have a lot of space in their kitchen or high budget. VerVita XXL's cold-press slow juicing technology ensures you get the most out of your ingredients. Its low noise level also means you won't wake up the whole household when you turn it on. All this at a very affordable price.
With only 65rpm it slowly masticates fruits and vegetables, preserving all the vitamins, minerals and enzymes in juice.
What you can juice:
Fruit (apples, oranges, pineapple, pomegranate, lemon, strawberries...)
Vegetables (carrot, beetroot, cucumbers, cabbage, peppers...)
Leafy greens (spinach, mangold, kale, wheetgras...)
You can also make veggie milk (almond, soy, oat...)
Aside from classic juice strainer, package includes 2 additional strainers:
smoothie strainer - mix your favorite fresh or frozen fruits and beverages to make perfectly blended 100% fruit smoothies. Use with steamed vegetables to make pureed baby food.
blank strainer - turns your juicer into sorbet maker. Replace the strainer with this attachment to make 100% real frozen fruit sorbet.
WIDE MOUTH
Wide mouth enables you to insert whole fruits and vegetables and shorten the preparation time. Like the B6000 model, the new C9500 is equipped with a wide mouth that reduces the cutting of foods for easier operation.
QUICK RINSE FUNCTION
Pour water down the feeding tube to rinse out the insides before cleaning or between juicing different ingredients.
MORE JUICE WITH NO SEPARATION!
High speed juicers produce heat that damages nutrients and causes separation. Also, depending on the ingredient, you will get 10-50% more juice!
SMART CAP
Use smart cap to make mixed juices, stop juice from dripping, or rinse between juices and prevent dripping.

Better Quality Juice
The slow speed of the VerVita XXL slow juicers leads to better quality, tastier and larger amount of juice, and less cleaning!

VerVita XXL Slow Juicer allows you to:
Get the most out of your ingredients
VerVita XXL is a cold-press slow juicer that runs at a low 65 RPM (the slower, the better), which means it can squeeze the most juice out of your ingredients when compared to a traditional juicer.
VerVita XXL Juicer's sleek design will fit beautifully into any modern kitchen.
Stay healthy with minimum effort
With its simple 5-part design VerVita XXL Cold Press Juicer is a breeze to assemble and clean.

Products VerVita