Kuvings B6000 Cold Press Juicer
Kuvings B6000 Cold Press Juicer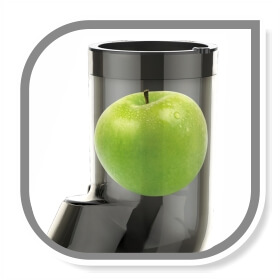 WIDE MOUTH
Wide mouth enables you to insert whole fruits and vegetables and shorten the preparation time.
COLD PRESS
Cold press juicing means that the ingrediants are squeezed at low speed maintaining their maximum taste and nutritional value.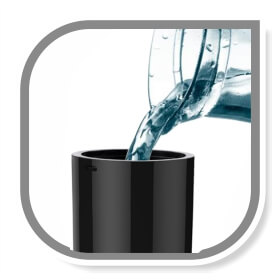 QUICK RINSE FUNCTION
Pour water down the feeding tube to rinse out the insides before cleaning or between juicing different ingredients.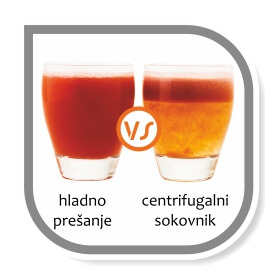 MORE JUICE WITH NO SEPARATION!
High speed juicers produce heat that damages nutrients and causes separation. Also, depending on the ingredient, you will get 10-50% more juice!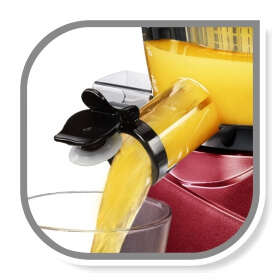 SMART CAP
Use smart cap to make mixed juices, stop juice from dripping, or rinse between juices.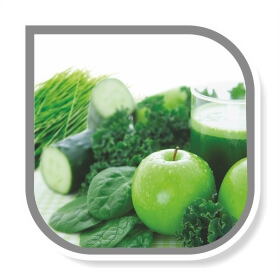 VERSATILE JUICING
Cold press juicer can juice ingrediants like leafy greens, wheat grass, walnuts, pomegranate etc. You can also make various nut or grain milks (almond, hemp, soy, hazelnut etc.).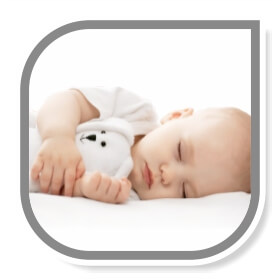 QUIET OPERATION
VerVita PRO is one of the quietest masticating slow juicer available today. Whether you are juicing hard vegetables like carrots and beetroot or soft vegetables like wheatgrass and herbs all you can hear is the crackling sound of fruits and vegetables being transformed into the best juice you've ever tasted!
VerVita PRO operates at 60 rounds per minute and has powerful 240 W motor and 75mm wide feeding tube that enable 2-5x faster juicing than other slow juicers.
High quality materials - ULTEM®
ULTEM is a safe, eco-friendly material that is durable enough to be used for aircraft and medical equipment.
This strong material is also used in children's dishes.
ULTEM is used in the juicing screw, juice strainer and smoothie strainer.
BPA free plastic parts
All plastic parts are made of solid non-toxic, food-grade, BPA free material that is completely safe for daily use.
Low speed masticating technology

Patented low speed compression technology! Long and narrow section of the juicing screw initially cuts the ingredients and guides towards the lower section. The wider section squeezes the ingredients against the strainer wall as it gets pushed downwards. The space between strainer wall and the juicing screw gets thinner towards the bottom; this design, paired with a very power motor, guarantees the highest yield.
Powerful motor - 240W

Patented and designed by their own engineers and made in their own factory in Korea, NUC Korea brings the best juicer in the world because of this motor. Quality Control is unquestionable.
Safety first!

The juicer will not start unless it is assembled correctly!
Drum lid has 75 mm wide mouth with plastic ''knife'' built into the wide opening. This "knife" is a safety requirement by Korean authorities, and is a safety feature by the manufacturer, to prevent wandering hands from reaching the crushing gear. The knife is sharp enough to cut any fruits with a gentle force using the pusher, yet it is not sharp so as to cut your hand. It stops whole fruits from entering the chute all the way. A gentle push using the provided food pusher easily cuts the fruits into two that eases up the crushing and masticating work. The food pusher also acts as a lid for the wide mouth juicer, to prevent pests getting in when not in use.
Juicer has three openings for motor cooling and in case it overheats it will automatically stop to prevent damage.
ACCESSORIES: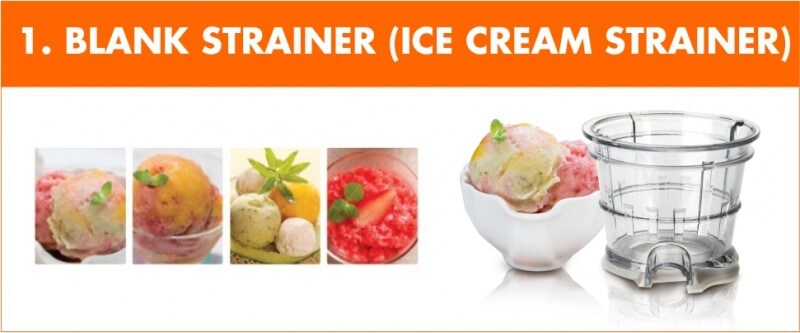 Using the blank strainer, you'll be able to make frozen desserts. Frozen fruits are transformed into sorbet with the use of this strainer! Give your children sweet and nutritious fruit dessert rather than buying ice cream that contains unhealthy additives and preservatives.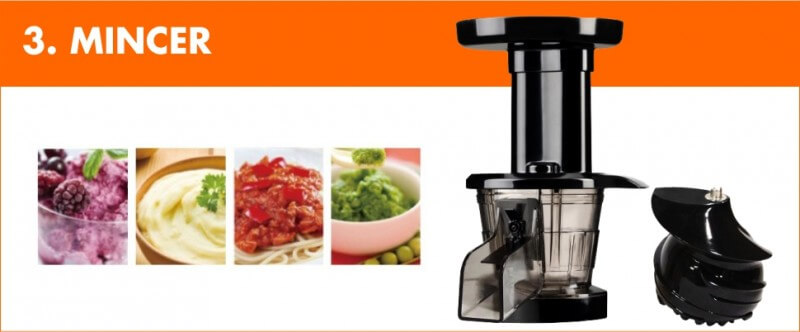 Originally designed by Kuvings, the mincer function allow you to prepare variety of food with ease and convenience.
The Kuvings Mincer Attachment is the perfect quick and easy tool to convert your Kuvings Silent Cold Press Juicer into a Dessert Maker, Food Processor, Sauce Maker, Baby Food Maker, yummy Smoothie Maker and much more! This easy to use Kuvings Multi-Purpose Mincer makes your day easier by chopping and mashing your fruits and vegetables quickly & perfectly, with an adjustable lever for excellent results every time.
Your cooking variety is nicely enhanced using the Kuvings Frozen Dessert Maker with many yummy desserts available, impressing your guests no matter what they desire! And the Kuvings Food Processor gives you many options for processing food to make innovative and interesting dishes for your friends and family.
Commercial Blenders & Juicers for Caterers