Kuvings Motiv1 Smart Juicer
Kuvings Motiv1 Smart Juicer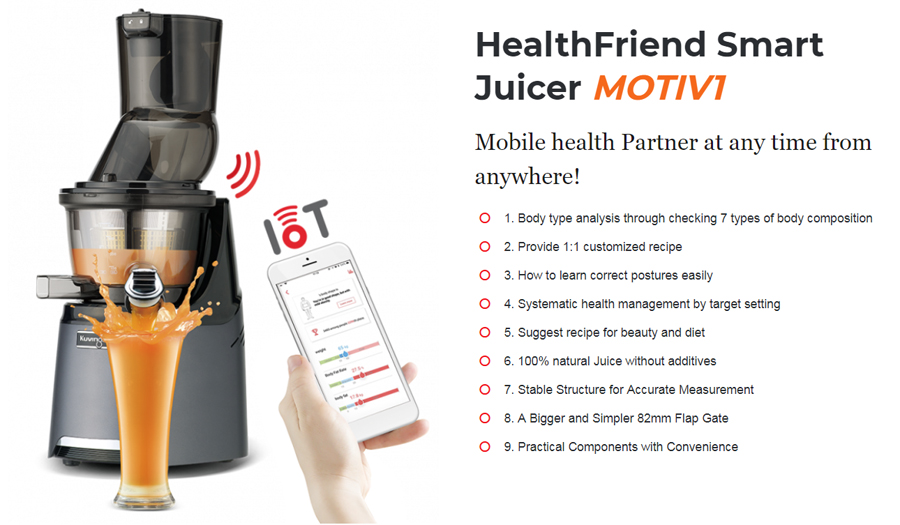 Body type analysis through checking 7 types of body composition
Easy & simple health checkup
By using body composition analyzer installed in juicer, you can measure 7 types of composition in your body. (body fat mass, body fat rate, muscle mass, body water, minerals, body mass index(BMI), and basal metabolic rate(BMR)).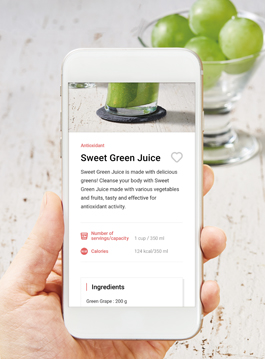 Provide 1:1 customized recipe
Customized recipe for your body composition
Suggest customized recipe for your body composition according to body type analysis, not a juice anybody can have.
Try your own recipe from ingredients to juicing method.
How to learn correct postures easily
Health coach
Incorrect postures can cause injury. Select proper level based on your health condition. HealthFriend Smart Juicer's health coach provides you video clips according to your places and muscle part to be exercised, for example stretching, aerobic exercise, core, outdoor exercise and etc.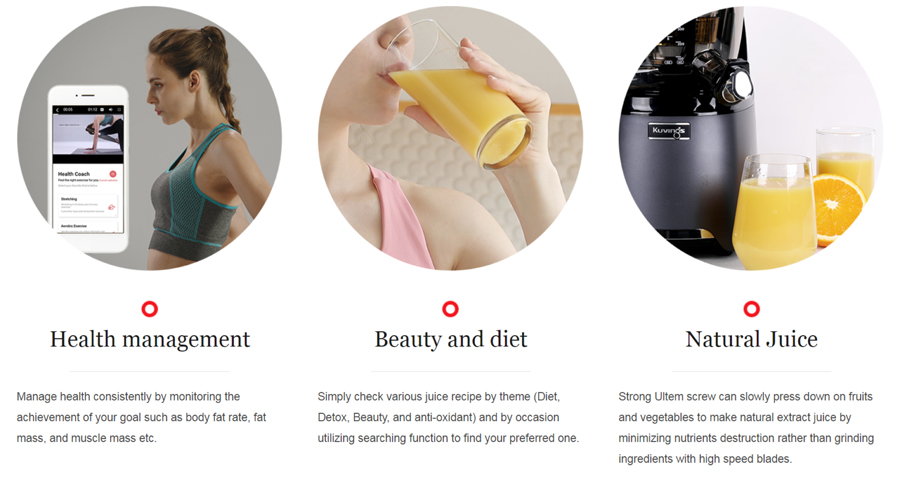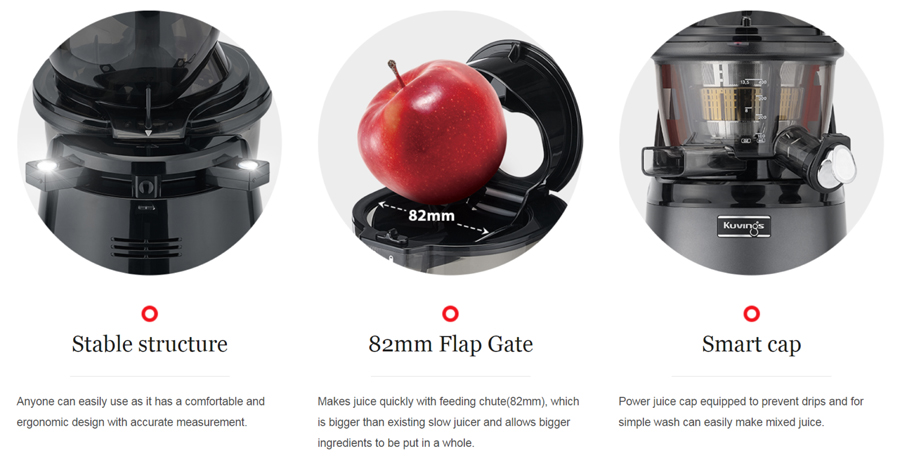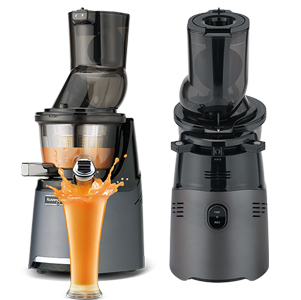 Model: MOTIV1 (NS-2026EC, NS-2026BC)
Use: HOUSEHOLD USE
Type: Vertical low-speed masticating
Speed: 60 RPM
Power: 200W
Voltage: AC220-240V, 50/60Hz, 240W
Dimensions: W 175 x D 255 x H 457 (mm)
Weight: 7.1kg
Maximum Use: Less than 30 minutes
Materials: Ultem, Stainless Steel, ABS, PC, S/S
ORDER YOUR MOTIV1 SMART JUICER:

DOWNLOAD
eng_kuvings_iot_smart_juicer_app_guide_pop(android).pdf
(1.18 MB)
Products VerVita