Advanced Brushless Motor – Long Lifespan, Low Maintenance & Highly Efficient
Quietest Super Blender
Warranty: 7 Years on Motor for Home Use & 2 Years for Commercial Use
Operates At 1000 Watts / 20,000 RPM
BPA-Free Tritan Jug & 6 Japanese Carbon Steel Blades to Make Smoothies, Ice-Cream, Hot Soups & Much More
LED Touch-Screen, 16 Different Settings Including Pulse And 5 Pre-Set Modes
Superior Brushless Technology – Innovative Design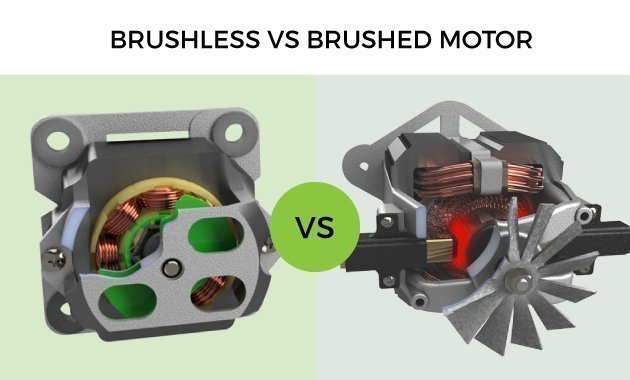 The EcoBlend Blender is lightyears ahead in terms of sustainable product development with 'Brushless Motor' technology.
Unlike universal motors which are used in most electrical appliances, the EcoBlend Blender prioritises energy efficiency by using a brushless permanent magnet motor. With no brushes to replace over time, this improved design ensures a longer lifespan of your machine.
This innovative technology significantly reduces energy consumption at a lower noise level, making it the quietest of the BioChef blenders.
ADVANTAGES OF BRUSHLESS MOTOR TECHNOLOGY
Less consumption and longer life expectancy
Due to the lack of brushes, no 'sparks' are present in the motor so less heat is created. Most blenders automatically shut down due to overheating, but this is not a concern with the EcoBlend Blender.
The motor is operated by a computer, creating precise speeds for delicate blending.
As there is no friction inside the motor, it only requires a small amount of power to work at the optimum level. The 1000 Watt motor costs less in electricity usage and offers the same performance as all other 'super' blenders on the market.
THE QUIETEST SUPER BLENDER
Innovative Brushless Motor Technology
At 75-80 dB, the EcoBlend Blender is the quietest super blender available, with the average blender at 91.6 dB.
The decibel (abbreviated dB) is the unit used to measure the intensity of sound and a logarithmic scale is used, rather than a linear one.
Unrivalled in performance, the EcoBlend Blender is a much-anticipated advancement in blender technology and the ideal appliance for households, cafes, juice bars and food stalls.
OPTIMISED TOUCH INTERACTION & SMART PRE-PROGRAMMING
Versatility at your fingertips
The stylish, easy to use LED control panel has 16 different settings including 8 slide controlled manual speeds, a pulse button and 5 preset functions for smoothies, ice cream, vegetable and fruits, nuts and soups.
The computer controlled speed combinations have been specifically programmed for most successful results.
Clean the EcoBlend Blender in moments by simply adding a couple of drops of dishwashing detergent, warm water and a soft touch on the Pulse button.
HIGHEST QUALITY MATERIALS
Good for your health and the environment
The 2 litre BPA-Free Tritan Jug is the most advanced material for this use and virtually unbreakable and lightweight.
Japanese carbon steel blades with 6 prongs accelerates the blending process and allows for larger or more whole ingredients to be introduced.
While the technology for brushless motors was developed some time ago, cost has made it prohibitive for household appliance use.
ECOBLEND SMALL JAR (DRY JAR)
The ideal accessory to explore new and exciting cooking possibilities
Featuring specifically-designed blades, a spill-proof vented lid and rotating lid, the Dry Jug really is the perfect accessory to compliment your BioChef Atlas Power Blender. Grind a range of dry ingredients such as whole grains, oats, coffee, chia seeds, rice, and nuts. You can even prepare and knead dough in this multipurpose dry jug.
The carbon-steel, angled blades have been designed to consistently create the smoothest of blends, while the extra handy rotating lid ensures that no ingredients are wasted by sticking to the inside of the jug. With an easy grip handle to manoeuvre and two secure lids to choose from, you can safely add ingredients while the machine is still running!
This lightweight and durable BPA-free jug is ideal for both home and commercial use. The highly-visible measurement indicators, such as ounces and cups, allow you to control the blending process as you go and process smaller quantities of dry ingredients. The included vented, spill-proof lid gives you the convenience of blitzing smaller quantities of hot soups.
Self-clean this ultimate kitchen tool by rinsing with warm soapy water on the pulse function.
HIGH QUALITY, LONGER LIFESPAN
7 year motor warranty
Our designers and product developers have finally found the perfect combination to provide this environmentally-friendly brushless blender to our customers. We believe that it is important to offer products which are not throw away items, clogging up landfill. Instead they are long use, highest quality products to make health easy for years to come.
The EcoBlend Blender is backed by a lengthy warranty with 7 years on the motor for home use & 2 years for commercial use – a true testament to the quality of this superior blender!

Products VerVita